See on Scoop.it – Natural Male Enhancement Solutions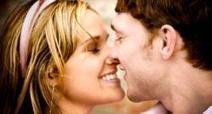 What does it take to be happy in a relationship?
Michael Wiener's insight:
Here are the 10 Habits, but read the full article for full description;
1. Go to bed at the same time.
2. Cultivate common interests.
3. Walk hand-in-hand or side-by-side.
4. Make trust and forgiveness your default mode.
5. Focus more on what your partner does right than what he or she does wrong
6. Hug each other as soon as you see each other after work.
7. Say "I Love You" and "Have A Good Day" every morning.
8. Say "Good Night" every night regardless of how you feel.
9. Do a "Weather" check during the day.
10. Be proud to be seen with your partner.
Aren't these habits good? Me and my wife are married for almost 10 years. I didn't realized we did a lot of these amazing habitual routines.
See on www.psychologytoday.com